Forsight Eyewear are eyewear stores serving the Hamilton area with a priority that extends beyond customer satisfaction. We want you satisfied with our service, happy with your glasses and excited about the many choices from designer frames, eyeglasses and styles of eyewear that we offer.
For your convenience, we have licensed opticians with years of experience and a team of optometrists who will conduct eye examinations on sight, Monday to Saturday. We direct bill to most insurance companies. In addition, minor repairs and adjustments are free whether your glasses are from us or not. Most insurance plans are accepted.
If contact lenses are for you, bring in your prescription or book an eye appointment with our optometrist. We will fit you with lenses from our brand name selection and offer instruction on care and cleaning.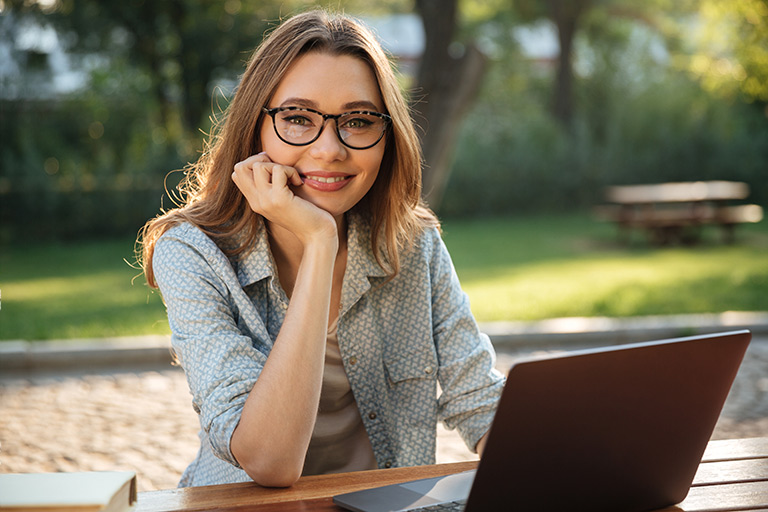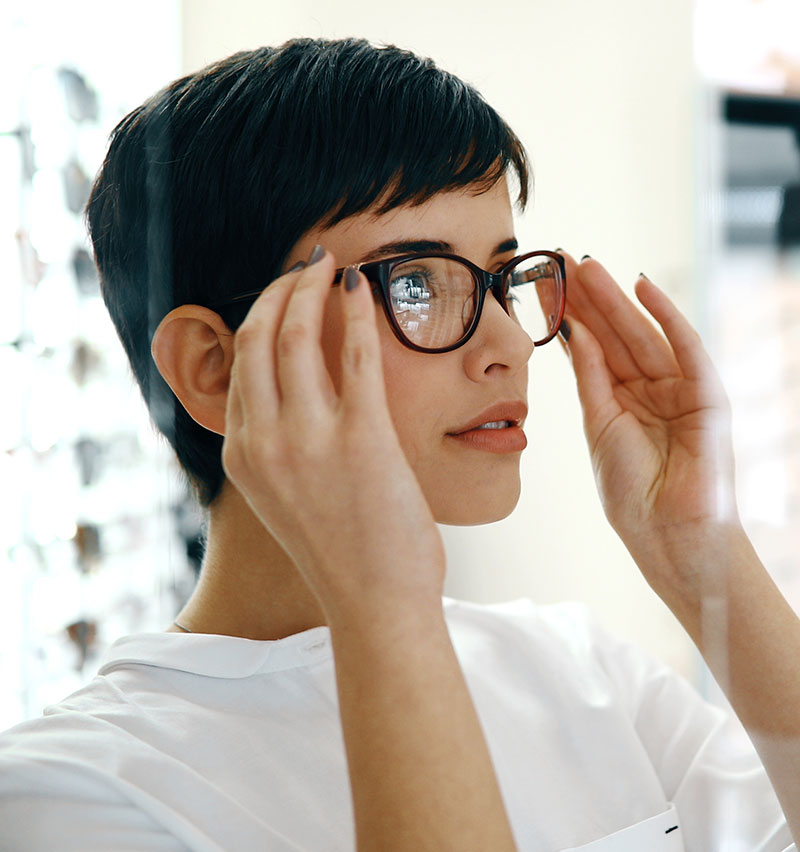 You must see our huge selection of over 30 designer brands for glasses and sunglasses. We have over 2,000 quality frames to choose from. Our friendly and knowledgeable staff will help you choose the right frame & fit for you. We satisfy our customer's style and budget.
Are you ready for frames that are impossibly stylish, colourful and funky? We have everything from cool glasses and trendy glasses to hipster and wacky glasses.
How about a pair of eye candy designed by Faniel? The frames in this unique line of eyewear are super different and available in a variety of shapes, and colour combinations!
From Gucci and Tiffany to Versace and Tom Ford, whether you prefer a conservative look or want to stand out with something funky and fun, we have a huge selection of frames and a price range for all budgets. Everyone can walk out of Forsight with a pair of stylish glasses.
Visit us or book your Eye appointment at Forsight Eyewear. We take pride in the service we give and in the final product you receive. You'll love our glasses on you.
COME TO FORSIGHT EYEWEAR FOR ALL THE BEST BRANDS OF
DESIGNER SUNGLASSES IN HAMILTON!
Today's market is full of different types of sunglasses, making it easier than ever to find cheap sunglasses from any local store for your needs. However, if you want to make a style statement and have a great look, a cheap, low-quality pair isn't a good choice. Instead, you need the right pair of designer sunglasses. In fact, there are many benefits of choosing from the best designer brands for your needs.
Here are some reasons why designer sunglasses are a great choice:
1. THEY OFFER EXTRA PROTECTION FROM ULTRA-VIOLET (UV) RAYS
With cheaper pairs, the biggest problem is that they don't offer full protection against harmful UV rays. Although cheap and low-quality pairs may offer a stylish look, they don't protect your eyes as much as you'd think.
Typically, most expensive designer brands like Michael Kors and Oakley have a UV protection rating of over 400, which is the recommended rating to prevent eye damage.
2. THEY ARE BUILT WITH HIGH-QUALITY MATERIALS
Invariably, cheap or poor-quality sunglasses break within a few days or weeks. They are normally made of low-quality materials. Nevertheless, when it comes to designer sunglasses are professionally designed and are made of high-quality materials. For instance, their lenses are scratch-resistant, and the frame doesn't crack easily.
In addition, designer sunglasses come in several different styles for different purposes. For example, you can find sports sunglasses for cycling, running, skiing, swimming or any other outdoor activity.
High-quality pairs come with polarized lenses that will better protect your eyes against UV rays.
3. THEY COME IN DIFFERENT COLORED LENSES
Designer sunglasses come in different colours and this is one of the reasons why they are the best choice. This gives you a wide selection to choose from when looking for the best for your needs. For instance, if you love cycling or skiing, a pair of yellow or blue lenses would be a great choice. Dark lenses are the most popular variety. With this kind of lenses, you will always have a flexible style option.
4. THEY OFFER YOU EXTRA KUDOS
Wearing a nice pair of designer sunglasses can earn you a little extra attention, particularly from your friends or colleagues. Most people tend to notice unique designer frames quickly and you can use them to easily accessorize with a variety of looks and outfits.
5. THEY ARE UNIQUE AND STYLISH – MAKES YOU STAND OUT FROM THE REST
If you want to be noticed or stand out from the crowd, wear a pair of unique designer shades from popular brands such as Vogue, Versace and Tom Ford. Moreover, you can also wear a pair of over-sized frames. Keep in mind that, designer sunglasses come in a variety of designs, styles, shapes, colors, and sizes. You can find a pair to suit any outfit or look that you might be going for.

Conclusively, you don't need to spend a lot of money to buy a pair of designer shades. We many of the top eyewear brands for affordable prices. Forsight Eyewear in Hamilton has got all the best brands in designer sunglasses, such as Oakley, Michael Kors, Prada, and Gucci sunglasses. So, get in contact, or come give us a visit today!
Wonderful service and selection. The owner was very personable and very dedicated to assisting and suggesting various alternatives. Absolutely no pressure and a delight to have purchased our glasses there. Best of all… incredible selection of designer frames at a very reasonable price!!
I absolutely LOVE your glasses! What a great selection you have and I love that I can see what I look like in your frames. It makes shopping so much easier! You guys are great!
Excellent service, and my glasses were ready very quickly! The people were nice and helpful, and the price was great!
Was a wonderful experience! The service and the price was the best I've seen.
Just a note to recognize the tremendously professional staff at Forsight Eyewear. Every step of my experience, from the reception to ordering to final fitting was a breeze. Courteous, careful and competitive. A most pleasant transaction. Will be back again with my next prescription.